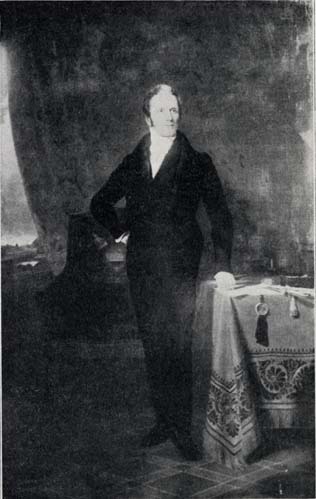 [View 9x enlarged version (225K)]
Painting: Governor Enos T. Throop.
Governor Throop (1830-1832) was born at Johnstown and was one of the State's most progressive executives. He was instrumental in securing the abolition of the death penalty for any crime but murder. This full-length painting by Robert W. Weir, N. A., hangs in the Governor's Room of the New York City Hall.