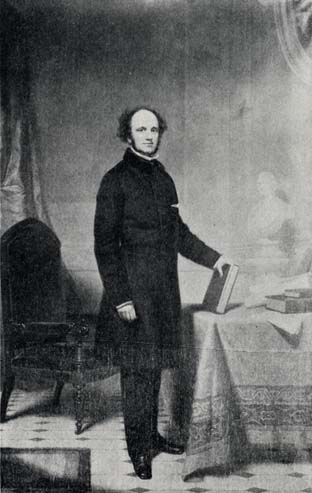 [View 9x enlarged version (254K)]
Painting: Governor Horatio Seymour.
One of Utica's most distinguished citizens, who was Governor of the State of New York, 1853-5 and 1863-5, and presidential candidate in 1868 on the Democratic ticket, being defeated by General U S. Grant. Governor Seymour was a patriotic war governor, a brilliant speaker and writer, a deep student of Mohawk Valley history and a founder of the Oneida Historical Society. This full-length, life-size portrait, painted by Charles Loring Elliott, hangs in the Governor's Room of the New York City Hall.