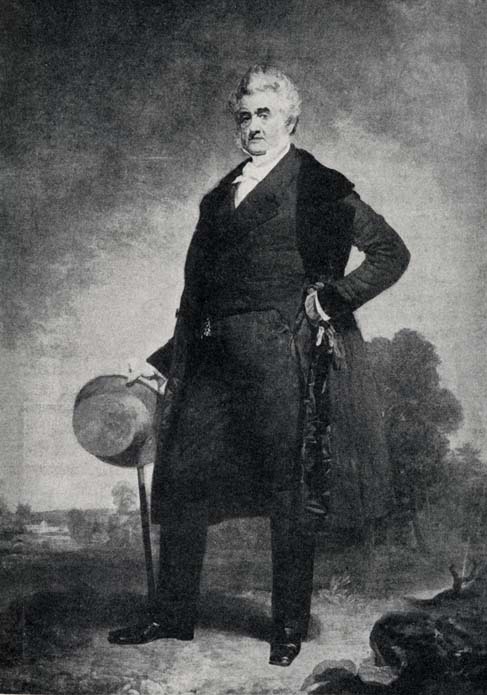 [View 9x enlarged version (592K)]
Painting: Governor William C. Bouck.
Governor of New York, 1843-45. He was born in Fulton, Schoharie County, in 1786. He was a Lawyer, Assemblyman, Senator, Colonel 18th N. Y. Infantry, prominent in Erie Canal work, Canal Commissioner, elected Governor in 1842, member of Constitutional Convention 1846, Treasurer of New York Customs 1846-49, and died in 1859. From the portrait in the Governor's Room, New York City Hall.