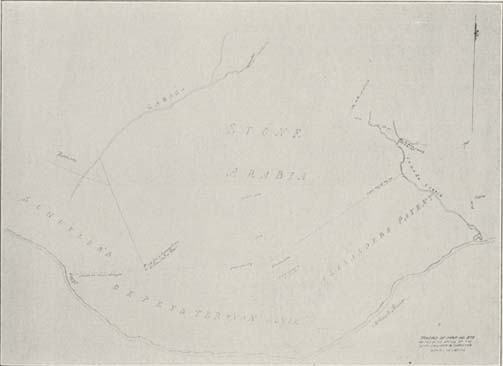 [View 9x enlarged version (121K)]
Map: Stone Arabia Patent, 1723.
This map shows the location of the great tract of 18,000 acres granted the Palatine Germans in 1723. The creek on the right is the Cayadutta, mistakenly labeled the "Canada Creech," also the Alexander, De Peyster and Van Slyck and the Schuyler's patents.
In lower right corner is note: Tracing of Map No. 879 on file in the Office of State Engineer and Surveyor