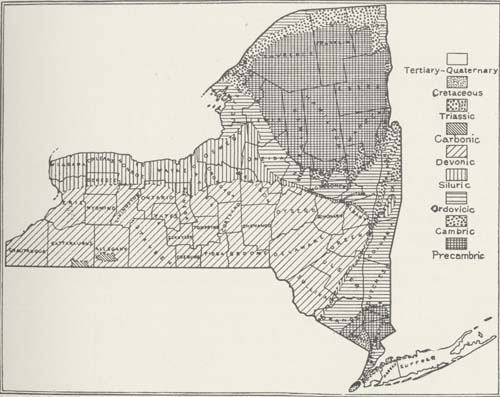 [View 4x enlarged version (125K)]
Map: Geologic Map of New York State Showing Surface Rock Systems.
From the Geological History of New York State by William J. Miller, Ph. D., reproduced by courtesy of Dr. Miller. Areas are labeled for the Tertiary-Quaternary, Cretaceous, Triassic, Carbonic, Devonic, Siluric, Ordovicic, Cambric and Precambric periods.