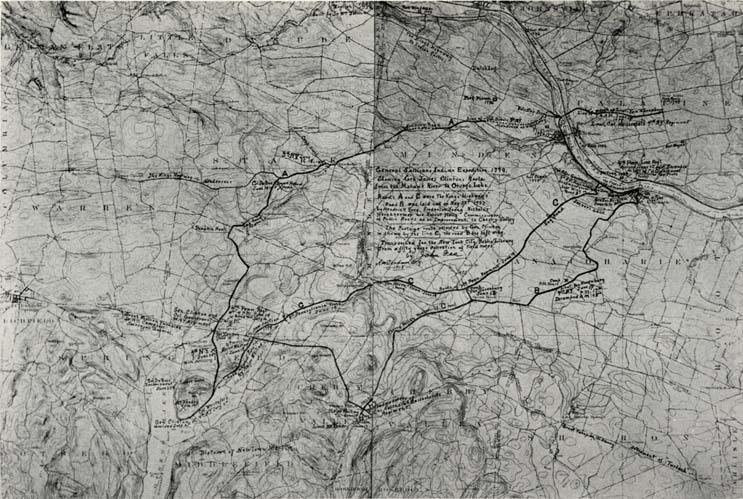 [View 9x enlarged (952K) and 36x enlarged (2248K) versions]
Map: 1779. Route of Clinton's March from the Mohawk River to Otsego Lake.
Notes by Mr. John Fea: As there was no official survey made by General Clinton of his route from the Mohawk River, the data here shown was gleaned from journals of his officers, which shows approximately the relative location of his regiments on certain dates. Location of forts shown by open squares. Forts Frey, Wagner and Klock are still existing. Improvement to the roads indicated where they were made by Clinton. At the crossing of Marshville Creek, many logs were used. Road marked "Pumpkin Hook" was made by Clinton's right wing, the 5th N. Y. Line. The log road mode, where Van Hornesville now stands, occupied the ground where the long row of buildings is, (including the home of Mr. Owen D. Young) close to the north hillside.
These are geological survey maps with the different points of interest of Clinton's march indicated thereon by Mr. Fea.