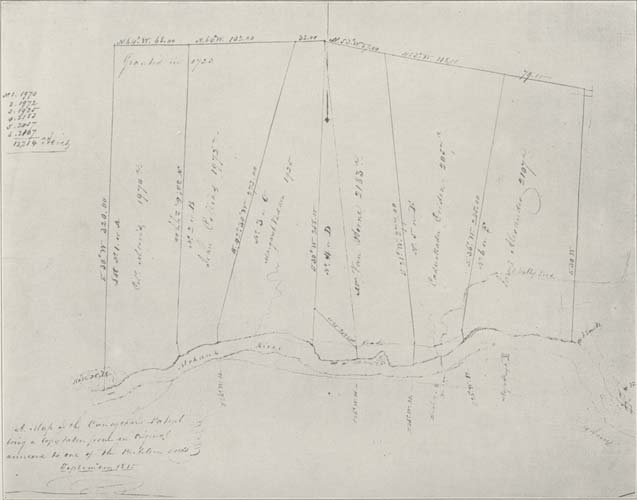 [View 9x enlarged version (222K)]
Map: The Canajoharie Patent of 1723.
From the collection of Mr. S. Ludlow Frey, Palatine Bridge.
Note at top left reads: "Granted in 1720"
Note in lower left corner reads: "A Map of the Canajoharie Patent being a copy taken from an original annexed to one of the Partition Deeds"
Note in upper left corner reads:
No. 1. 1970
2. 1972
3. 1925
4. 2183
5. 2057
6. 2107
12214 Acres
Names listed include: Col. Morris, John Collins, Margaret Vedder, W. Van Horne, Cadwallader Colden and James Alexander