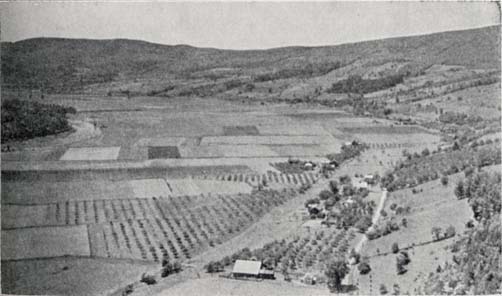 [View 9x enlarged version (222K)]
Photo: Vroomansland, from the Top of Mt. Onistagrawa, Middleburgh, N. Y.
Vroomansland. Adam Vrooman, a Schenectady trader, obtained a royal patent for this land Aug. 26, 1714, hence the name. The picture shows the location of the Murphy farm and mill and the Upper Fort just past the bend in the river. From Life and Adventures of Timothy Murphy, by courtesy of Paul B. Mattice, its author.