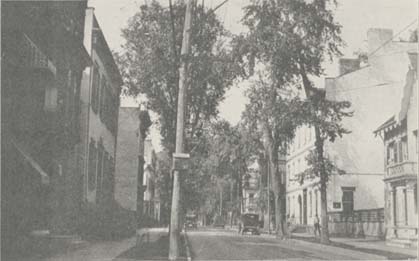 [View 4x enlarged version (61K)]
Photo: Robert Sanders House, 1750.
At 43 Washington Avenue. This is the large, three-story house on the right, where Washington took tea on his visit to Schenectady in 1775 when he was looking after the town's fortifications. The house at one time was the location of Schenectady Female Academy.