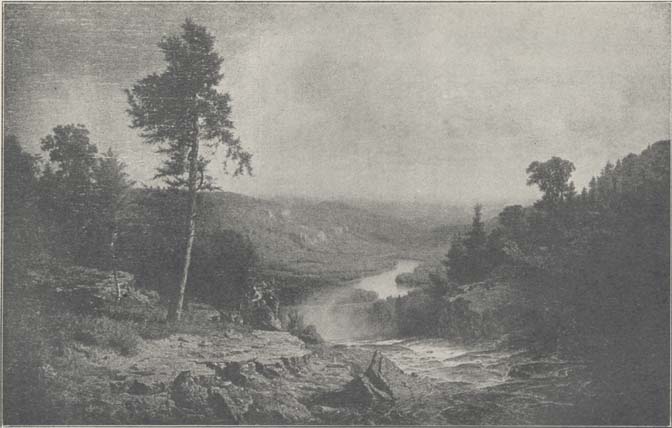 [View 4x enlarged version (104K)]
Painting: The Valley of the Mohawk. Painted by A. H. Wyant, by Courtesy Metropolitan Museum of Art.
A recreation of the prehistoric Mohawk. In the right-hand foreground a tributary stream is shown falling over the cliff edge. The distant river and valley suggest the scenery at the Noses, and the picture gives a vivid impression of the Mohawk country in the long ages before the coming of the white man. The distinguished artist A. H. Wyant (1830-1892) painted this landscape in 1866. It hangs in the Metropolitan Museum of Art, New York City.