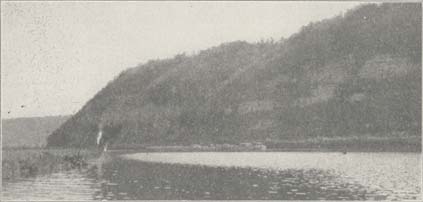 [View 9x enlarged version (100K)]
Photo: Little Nose.
On the south shore, 414 feet above the river, with sheer rock cliffs rising 200 feet high. A tow of boats is passing east on the Mohawk. Little Nose is a noted landmark of the New York Central Railroad and Old Mohawk Turnpike.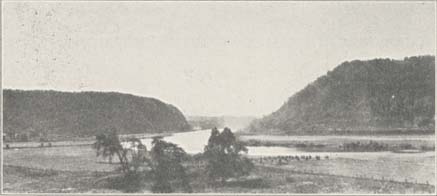 [View 9x enlarged version (68K)]
Photo: The Noses Near Sprakers. Photo by C. M. Vander Veer, Amsterdam.
Where the ancient Mohawk and the glacier cut a pass through a granite spur of the Adirondacks. View looking west. Big Nose on the right. Little Nose on the left.