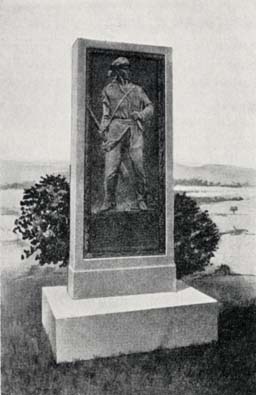 [View 9x enlarged version (172K)]
Photo: The Timothy Murphy Monument in the Middleburgh Cemetery.
This tablet was unveiled with impressive ceremonies Oct. 17, 1910, the 130th anniversary of his heroic services at the Middle Fort. From Life and Adventures of Timothy Murphy by courtesy of Paul B. Mattice, the author.