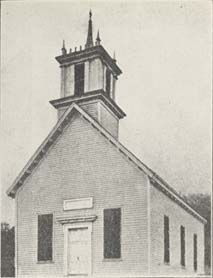 [View 9x enlarged version (78K)]
Photo: Indian Castle Church.
Built by S. W. William Johnson in 1769 as a Mission Church for the Mohawks of the Upper Castle here. This is the sole remaining structure associated with the 18th century Mohawk Indian villages in the valley. The famous Indian missionary, Samuel Kirkland, frequently preached here.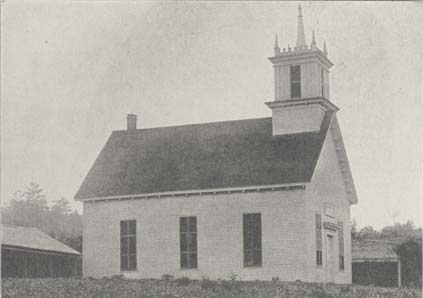 [View 4x enlarged version (51K)]
Photo: Indian Castle Church, 1769.
Built in 1769 by Col. Samuel Clyde for Sir William Johnson, who presented it to the Canajoharies (Mohawks of the Upper or Canajoharie Mohawk Castle) in 1770. The only Colonial Indian mission church standing in New York State and the only surviving Colonial building of any of the Mohawk or Iroquois Castles. It stands on the south shore highway, but is seen from Central Railroad and Mohawk Turnpike. Photo by H. V. Bush, Canajoharie.