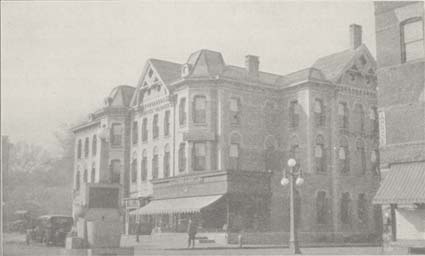 [View 4x enlarged version (42K)]
Photo: Hotel Wagner and Clinton Monument.
Monument marking the start of Gen. Clinton's army in its overland portage to Otsego Lake in the Sullivan and Clinton Indian expedition of 1779. Hotel Wagner (built 1878) is on the site of Root's tavern, Clinton's Canajoharie headquarters. The Hotel Wagner is now owned and conducted by the Beech-Nut Packing Co.