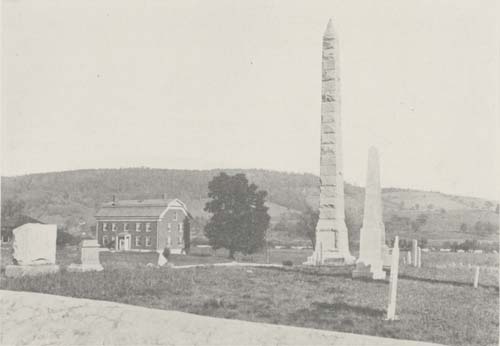 [View 4x enlarged version (48K)]
Photo: General Nicholas Herkimer Homestead and Monument.
Located about three miles east of Little Falls, N. Y. This fine old Colonial brick house, built in 1764, stands in the General Herkimer Homestead State Reserve of 160 acres. The view is across the Mohawk to Fall Hill on the north shore. The Mohawk River is seen in the middle distance.