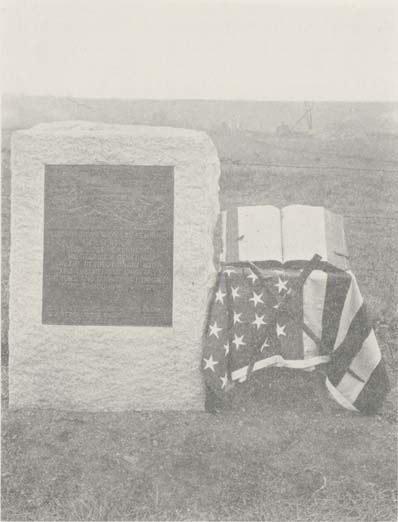 [View 4x enlarged version (88K)]
Photo: Marker of the Birthplace of General Nicholas Herkimer, near Fort Herkimer.
This photograph was made during the unveiling in 1912 of the markers of General Herkimer's march from his home at Fall Hill to Oriskany. The markers were erected by Mohawk Valley Chapters of the Daughters of the American Revolution. General Herkimer's sword, worn at the battle of Oriskany (August 6, 1777), and the Bible from which he read on his deathbed, are here shown. The Herkimer County Historical Society of Herkimer is the custodian of these priceless relics of the Revolution.