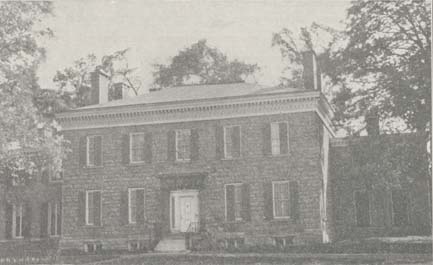 [View 9x enlarged version (151K)]
Photo: Guy Park, 1766.
Erected 1766 by Sir William Johnson for his daughter Mary, or "Polly," who married Col. Guy Johnson. Built between King's Highway (where Central tracks now run) and the Mohawk river, then a waterway of commerce. Guy Park is seen from Central railroad and the Turnpike. Now state property, under care of Amsterdam Chapter, Daughters of the American Revolution, with historical collections open free. Photo by C. M. Vander Veer, Amsterdam.