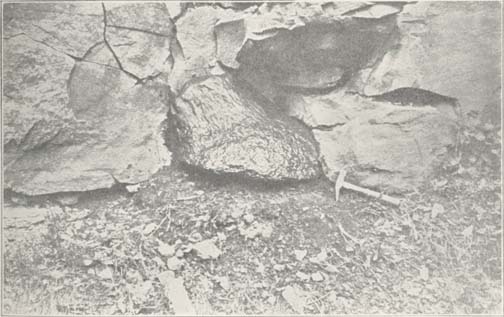 [View 4x enlarged version (106K)]
Photo: One of the Gilboa Fossil Tree Trunks in Place.
View of one of the earliest known tree trunks, which were chiseled out of the surrounding rocks at Gilboa, Schoharie County. Many of these trunks are now on exhibition in the State Museum in Albany. From the State Museum Bulletin 227-228.