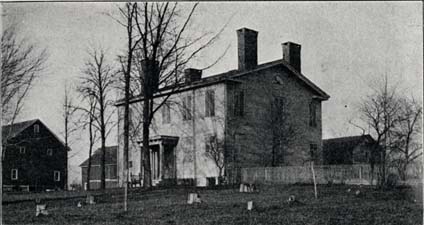 [View 9x enlarged version (160K)]
Photo: General Cochran House, 1790.
Home of General John Cochran, Director-General of American Revolutionary army hospitals and close friend of General Washington. Gen. Cochran married Gertrude Schuyler, sister of Gen. Schuyler, who was a frequent visitor here. Mrs. Cochran was an aunt of Alexander Hamilton, also a visitor here. Photo by Willis Bullock, Canajoharie.