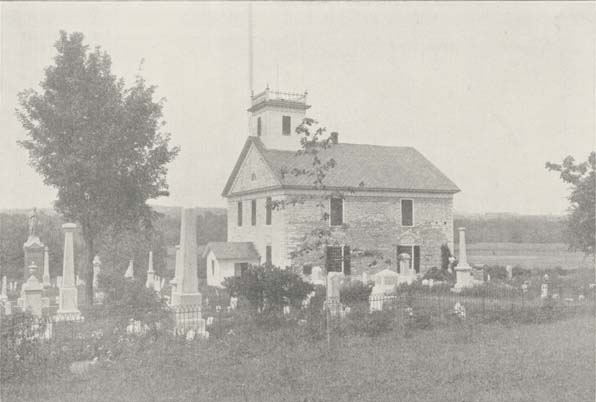 [View 4x enlarged version (105K)]
Photo: Fort Herkimer Church, 1767.
This is one of the most famous historic churches in America. This Reformed Church Society was organized about 1723 and the 200th anniversary of the Fort Herkimer Reformed Church was celebrated in 1923. The Church started building probably before 1750, but was not completed until 1767. Johan Jost Herkimer, the father of General Herkimer, was its builder. It was the central stronghold of Revolutionary Fort Herkimer and figured in many actions of those heroic days. General Washington stopped here on his inspection of the posts of the Mohawk Valley in 1783 and made this a depot and supply station for all the western forts. Photo by Thompson, Ilion; by courtesy of Mrs. Estella Folts Callan, Ilion.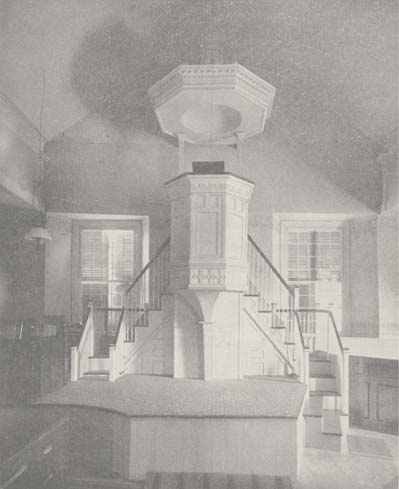 [View 4x enlarged version (78K)]
Photo: The Old Pulpit — Fort Herkimer Church.
One of the few original Colonial Church pulpits in New York State. Services are frequently held in this ancient edifice.