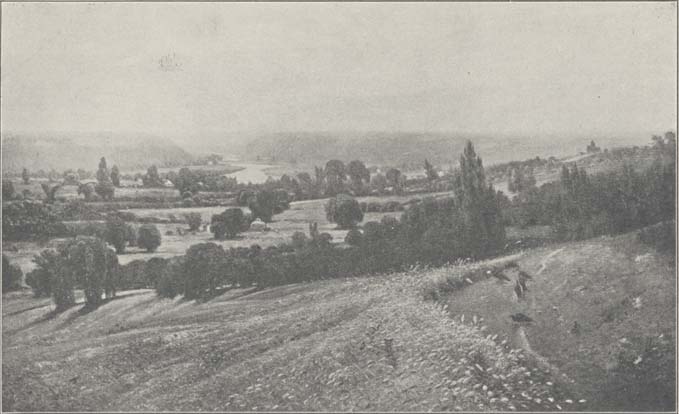 [View 4x enlarged version (98K)]
Painting: Farm Slopes of the Mohawk Valley. Painted by Edward Gay, published by courtesy of Bartlett Arkell.
This beautiful landscape represents the Mohawk Valley Hills near Canajoharie at harvest time. In the distance are the river and flats at Sprakers with the Noses looming over them. The picture was painted in 1877 by Edward Gay, a distinguished American landscape artist.