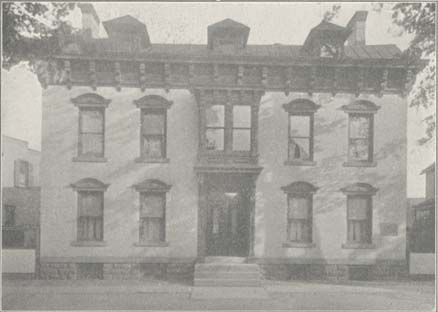 [View 4x enlarged version (58K)]
Photo: The Col. Yates House, 1735.
At 26 Front street. This was the home of Lt. Col. Yates of the (Revolutionary) Second Albany County Militia, and where Gov. Yates, his son, was born, in 1768, a tablet marking the site. The house was built before 1735. Present home of Mr. Alonzo P. Walton.