This page conforms to the XHTML standard and uses style sheets. If your browser doesn't support these, you may not see the page as designed, but all the text is still accessible to you.
You are here: Home » Buildings » Village of Scotia » Flint House Archaeological Report » Map 2
[This information is from Flint House Archaeological Report, 2002 — 2003: Tales from the Glenville Woods by Stephen D. Jones, Ph.D., RPA, and others, and is reproduced here with his permission.]
Map 2: from U.S.D.A. Soil Survey 1978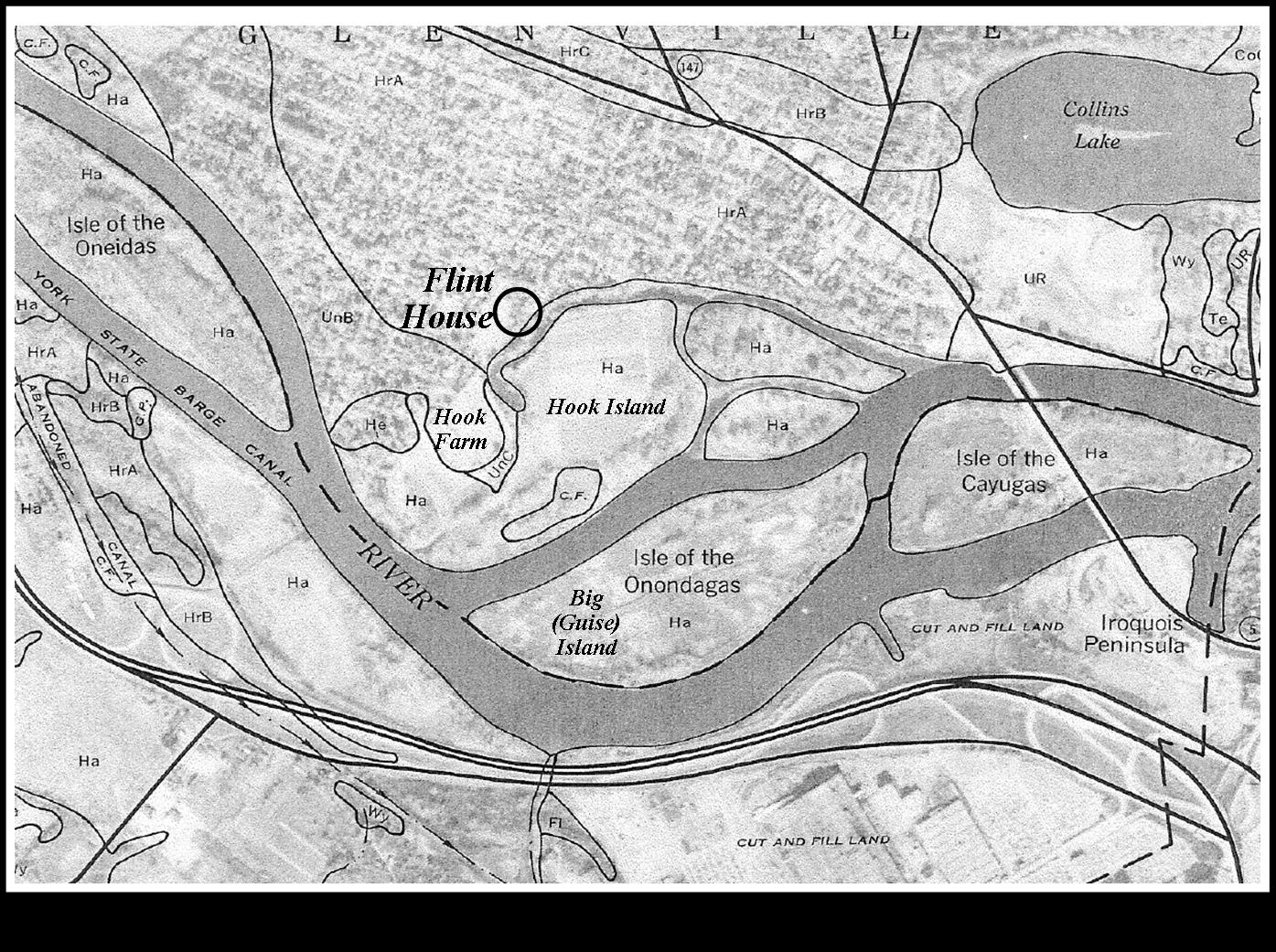 [View 4x enlarged]
This 1996 map from Map Works shows Isle of the Oneidas, part of the Village of Scotia with the location of the Flint House marked, the Collins Lake area, Isle of the Cayugas and the Iroquois Peninsula. Hook Farm, Hook Island and Big (Guise) Island in the Mohawk River have been indicated.
You are here: Home » Buildings » Village of Scotia » Flint House Archaeological Report » Map 2
http://www.schenectadyhistory.org/buildings/scotia/flint_house/jones/map02.html updated March 30, 2015
Copyright 2015 Schenectady Digital History Archive — a service of the Schenectady County Public Library